Payment Options & Health Funds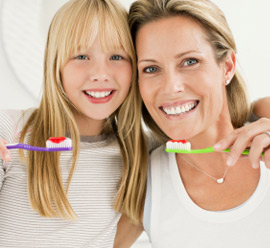 In most cases we offer an immediate claim method called HICAPS, directly linked to your health insurance provider as a convenience to you. This makes an efficient and hassle-free method of co-payment of your child's dental treatment. In instances where dental surgery is performed under general anaesthesia, full payment occurs before the day of surgery after which an itemized statement is provided, enabling you to claim directly through your health insurer.
The majority of Australian Health Funds offer this service (please check if you are unsure). All you need to do is provide us with your health fund member card on the day of your appointment. Health funds do not cover all fees and so "out-of-pocket" expenses are payed at the time of your child's appointment.
As the majority of dental surgeries provided by Dr Fracaro fall under the banner of specialist dental services, the Medicare Child Dental Benefits Scheme (CDBS) will not be applicable. This Scheme was devised to contribute toward child dental services delivered in a general dental practice setting, not a specialist practice such as ours. For example, General Anaesthetic dental services are not covered by the CDBS.
We accept cash, MasterCard, VISA, AMEX, EFT and EFTPOS
We have recently partnered with ZipMoney Mediplan which offer payment plans for patients who require dental treatment . Plans are interest free. These plans only apply to Dental Surgery performed under General Anaesthesia and can only be used toward the dental treatment itself. Fees that ZipMoney Mediplan cannot be used toward include Hospital and Anaesthetist Fees. However, Private Health Insurance(Hospital Cover) will cover most of these fees, and in the case of General Anaesthesia Services, there will also be a Medicare rebate.