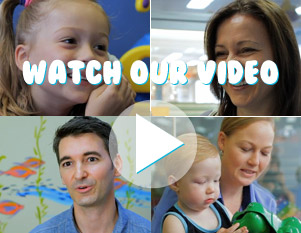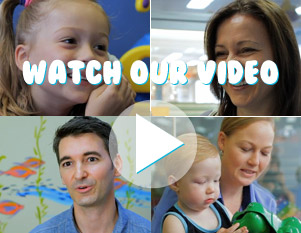 Welcome to My Paediatric Dental Practice. Where your Child comes First.
My name is Matthew Fracaro but my patients know me as Dr Matt. I am a Board Registered Specialist Paediatric or Children's Dentist quietly providing exceptional dental care to infants, children and adolescents, at my Indooroopilly Practice, for close to 22 years.
My training is Specialist in nature but in many ways my approach is quite simple: do what you do well, keep it as simple as possible, take away unnecessary things and retain only what's important to achieve sound dental health and well being. Although I own my practice and my patients are very important to me, I don't focus on numbers - I only look after a select number of patients focusing on excellence, and have done so for all of my 28 years as a health practitioner. In fact, my operating lists are deliberately kept small because I prefer to treat patients and their families with individually driven treatment in a calm, happy and stress-free manner. I don't undertake treatment which is necessarily the quickest, cheapest or third party driven. I don't follow what others are doing because it's popular. You might say I prefer to focus on the whole person than just on the tooth!
I surround myself in my practice with a small number of people, most of whom have been with me for close to 22 years because I care about them and look after them, just as I look after my patients. You will only ever have myself looking after your child and I am generous of my time when it comes to caring for you and your child. I don't indulge in quick fixes, band-aid solutions or approaches that lack preparation and consideration. I prefer to fix problems once, and I take this responsibility very seriously. Your child's health is far too important to leave to chance, or to the promise of "it may or may not work".
I undertake continuing education relevant to my Specialty, including speaking to other health professionals, but don't care for passing trends or fads, dental materials with little science attesting to their benefits, or fancy gadgets that add no value to treatment (Dentists already possess a great many high-end, technologically advanced pieces of equipment!). I prefer to let others indulge in these things, instead choosing to watch how things unfold and use only what's clinically and scientifically proven. I prefer to let my care and treatment speak for themselves and in many ways this is something my referring practitioners and my patient's already know about me. Importantly, I make decisions relating to your child knowing I will be there for them in the future, and this privilege of accountability in the end ensures I get it right the first time. I treat your child the way I want my own children treated. I see my professional life as an extension of who I am personally. I strive to treat others by the "Golden Rule" which speaks the truth of Who I Am - treat others as I would treat myself. This is something I learned from my parents growing up and it has stayed with me and kept me grounded throughout my life. You could say this is my mantra. It ensures I never lose sight of what's really important, and this is particularly important when entrusted with providing care to my patients. Doing the right thing and abiding by Truth has always been very important to me and is what really motivates me. I consider it a privilege to work with children and their families and I am eternally grateful for the opportunities given to me throughout my life. I work hard to earn the trust of my patients and their parents.
Being a Specialist means that in cases where treatment is needed, there will always be five key features that distinguish treatment from a generalist approach. Treatment will always be exact (directly address the problem), curative (cure the problem), definitive (leave little opportunity for future failures and re-treatment), be of a high standard, and have the least traumatic impact to the child. I feel very strongly about morally and ethically based treatment so that your child gets exactly the treatment they need, and nothing they do not.
As a parent of three children, I am mindful of the many complex and difficult issues affecting parents and their children. I believe in the importance of mutual respect, honesty, patience and understanding, and that only through excellent communication and working together can the best outcome be achieved. And whilst many children see me via referral from their Doctor, Dentist or Paediatrician, I welcome children whose parents appreciate access to specialist level advice and care but who may not necessarily have dental problems.
My scope of practice involves the full range of paediatric dental surgery from the straight forward, such as restoration and rehabilitation of teeth, to more complex issues requiring surgical or orthodontic correction, and problems arising during growth and development of the teeth and jaws, oral pathology and dental trauma.
If your child has an unusual problem, there is a very good chance I can help, and I would consider it a privilege to do so.