Hospital Dentistry (General Anaesthesia)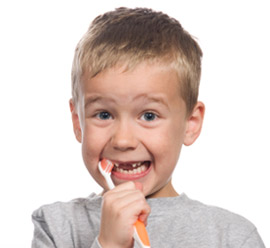 Often consideration is given to General Anaesthesia (GA) where perhaps other options are not appropriate or best suited to your child. Paediatric Dental Surgery often requires the use of GA due to the young and impressionable age of a child, the extent or complexity of surgery required, as well as the type of dental surgery a child needs. For children with Special Needs this is often the most appropriate way in which safe, comfortable and predictable results can be achieved.
Dr Fracaro operates through St Andrew's War Memorial Hospital, Spring Hill. Dr Fracaro has operated close to 20 years at St Andrew's Hospital with the same group of Specialist Paediatric Anaesthetists from the Wesley Anaesthesia and Pain Management Group. With this comes great confidence knowing your child is in safe hands. The overall success of GA procedures often lies in the knowledge of familiarity and predictability that comes from working in a team environment. St Andrew's Hospital provide an extensive range of paediatric surgeries, from ENT, to Orthopaedics to dental surgery. Further information on general anaesthetics is available at the consultation appointment.