Meet Dr Matt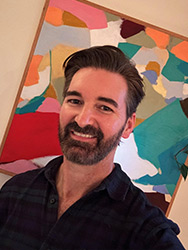 Dr Matthew Fracaro
BDS(Adel) MDSc(Paed) MRACDS(Paed) FICD
Specialist Paediatric Dentist
I graduated in 1994 with a Bachelor of Dental Surgery from the University of Adelaide. I topped my year at Dental School being the recipient of four academic achievement awards. After graduating I went on to work in both public health and private practice in Hervey Bay and Cairns, before returning to complete Specialist Training at The University of Queensland, obtaining a Master of Dental Science in Paediatric Dentistry in 2000. My experience over this time has included working in The School Dental Program as well as the Itinerant Dental Program servicing remote areas of Far North Queensland, as well as being a Dental Officer for the Royal Flying Doctor Service, reaching out to remote areas including indigenous communities.
I have taught at both undergraduate and postgraduate levels, including being an examiner in the post graduate program at the University of Queensland. I have been involved in training and examining many of Queensland's Paediatric Dentists, and have a breath of experience reflecting involvement in all aspects of the Specialty, from simple to complex medical and dental conditions in children.
I am a Member of the Australian Dental Association, The Australasian Academy of Paediatric Dentistry, The Australian and New Zealand Society of Paediatric Dentistry, The Royal Australasian College of Dental Surgeons, and The International College of Dentists. Something for which I am particularly proud is having been awarded one of Dentistry's Highest Meritorious Honours, Fellowship of The International College of Dentists, recognizing "outstanding professional achievement". I see this as reflection of my commitment to child dental health, and testament to working hard and staying focused.